So I've decided to make this a monthly feature to help me keep track of everything I read and wrote about. May has been a busy reading month for me, so I need all the help I can get.
I'm not sure if anyone else wants to join me, but if you do, please post a link in the comments below so I can check out what you read this month!
---
Read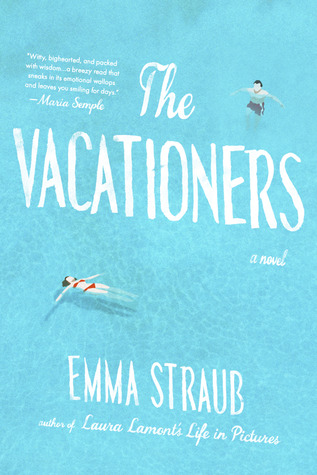 The Vacationers by Emma Straub – The Post family has been planning a trip to Mallorca with some friends for ages, so they refuse to let some family drama ruin it all. Everyone decides it's easier to stay silent about the issues they face, but it's hard to keep secrets from each other when there are seven people sharing a small house on an island. (Read More)
The Life & Death of Sophie Stark by Anna North- Sophie's story is told by her friends and family, but none of them seem to know the same person. Best known for the films she has made, Sophie is someone who only seems to relate to others from behind the camera. This book is one of my favourite reads of the year. (Read More)
Blackout: Remembering the Things I Drank to Forget by Sarah Hepola – She started drinking at an early age and spent most of her adult life depending on alcohol to define her. Blackouts were a normal part of her life, until she didn't want them to be anymore. An interesting read about a single woman dealing with addiction while working in an industry that encourages and values social drinking. (full review coming June 22nd)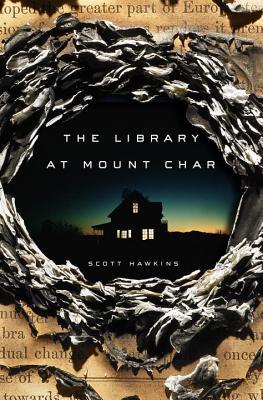 The Library at Mount Char by Scott Hawkins – An intensely confusing and yet satisfying read full of mythology, violence, and self-discovery. Orphaned children have been taken in by a mysterious figure who assigns each of them the task of learning everything there is to know about a specific subject. Carolyn is in charge of languages, all those that have been and will be, and is forbidden from knowing about any of the other children's secrets. When their guardian goes missing they must team up to learn what has happened to him, and stop anyone who tries to take his place in the power struggle that is to come. (full review coming July 16th)
A Man Called Ove by Fredrik Backman – Ove is a little old man who just wants to be left alone but who is constantly bothered by his new neighbours. They run over his mailbox, borrow his tools, and generally make him wonder how they survived as long as they have when they are so astonishingly incompetent. Touching, funny, and a definite favourite read for this year. (Read More)
Lady Into Fox by David Garnett- A classic novella about a young couple who have the depth of their love challenged when the young woman, Silvia, is suddenly and inexplicably changed into a fox. Her new husband is tasked with dealing with the aftermath of her change, with hopes that some day she will be returned to her natural form. A quick read for those who enjoy classics with a twist. (full review coming June 4th)
A Robot in the Garden by Deborah Install – When Ben finds a robot sitting in his garden he isn't sure what he should do about it, but he refuses to throw it away as suggested by his wife. The adventure Ben and Tang take to find the robot's owner helps both of them learn more about themselves, and changes them both in ways they couldn't have expected. I read some mixed reviews of this book, but I thought it was sweet and cute, with a completely satisfying ending. (full review coming June 29th)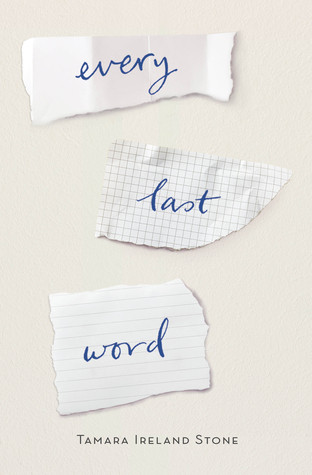 Every Last Word by Tamara Ireland Stone – Sam is one of the popular girls, but she's been keeping a big secret from her friends for years; she has OCD. She gets trapped in thought loops and obsesses over things, which she has to hide from them for fear of being seen as "not normal". But when Sam makes a new friend who listens and doesn't seem to care about what others think about her, she isn't sure what to do. Does she leave her old friends for the possibility of finally being true to herself, or does she risk them finding out on their own and possibly learning about her OCD as well? This book is so wonderfully written, and I can't wait to be able to give it to friends. (full review coming June 17th)
The Truth and Other Lies by Sascha Arango – Henry Hayden is a best selling author who has never written a word in his life. His wife, who is the mastermind behind his success, is happy to let him take the credit. But Henry isn't a great husband, and his mistress has just informed him that she is pregnant. As Henry's past and future begin to collide, he is only sure of one thing… no one can ever know that he didn't write the books that have made him rich and famous. (full review coming June 24th)
Still Reading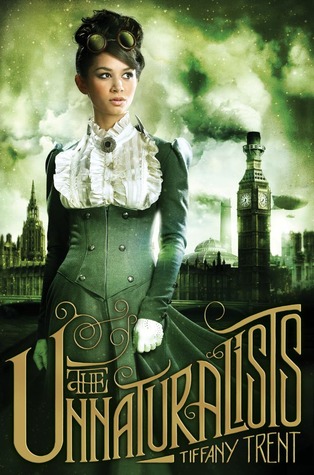 The Unnaturalists by Tiffany Trent – Still working on this one, mainly because I had a tonne of books that had reading deadlines while this one was just for pleasure. Also the plot slowed down a bit, so I'm not feeling the pull to continue this one as much as others I have read this month. I'll still finish it, but it's not as steampunk-y as I would have wished, and that makes me sad.
A Brief History of Diaries: From Pepys to Blogs by Alexandra Johnson – I picked this little book up on a whim, curious to see where the history of this blogging medium began. Even though it isn't a long book, I know this will take me time because it is non-fiction and rather densely packed reading. I've just been reading it on the bus as I go from job to job, so it isn't getting as much dedicated time as other books.
My Grandmother Asked Me To Tell You She's Sorry by Fredrik Backman – Apparently the title of this book is going to change to My Grandmother Sends Her Regards & Apologizes, which I don't like nearly as much as the original. I got this as an ARC from Netgalley and I'm slowly making my way through it. It isn't as engaging as A Man Called Ove, so I've read a few other books in between chapters of this one. I hope to have a review ready by the time it comes out though.
Unfinished
Crooked Heart by Lissa Evans – This was one of the books I was supposed to read for my book club, and all I can say is that it was thankfully knocked out of the running for our second round of reading. Although it is well written and researched, there are too many moments when nothing is happening and none of the characters are interesting enough to carry the story along.
Added to TBR Mountain (I have a problem, this is only one month!)
So what did you read this month? Let me know in the comments!