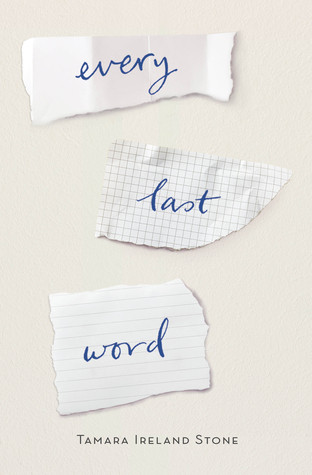 YA readers, you better get your hands on this book as soon as you can, because it is awesome. Tamara Ireland Stone has done an amazing job capturing the emotions and thoughts of someone living with a mental health issue.
Synopsis: Sam has OCD, but has never told any of her friends because she worries that they will kick her out of the cool girl group when they find out. Shitty friends, right? Then she meets Caroline, who is the exact opposite of those girls, and who doesn't care that Sam is obsessed with the number three and tends to get caught in thought spirals. Caroline's friends seem just as wonderful, but Sam isn't ready to share her secret with the world yet, so she starts leading a double life, hoping to figure things out soon before anyone finds out the truth.
I didn't intend to fly through this book as fast as I did. It wasn't even next on my to-read pile, but after reading the first chapter I was hooked. I ended up staying up late to finish because after an incredibly eye-opening moment in the book, there was no way I was going to sleep without knowing the end.
With Sam as the narrator we don't learn as much about the rest of the characters, which was a bit sad for me. I kept wondering about one of her friends, Hayley, long after I had finished. There just seemed to be a story missing. I was waiting for her to do more, be more… but true to reality (and less like most teen fiction) her secrets remain with her because she decided not to share them.
I do have a small problem with the male lead in this book, because he's just so damned perfect. Even the best examples of teen boys that I know aren't nearly that self-possessed. Heck, most of the fully grown men I know aren't that cool all the time. He's missing the goofy, weird and quirky moments that make people real. With so many other characters with various personal flaws, I'm surprised that this one felt so flat.
Boy problems aside, I still think Every Last Word is an amazing book. I already have someone in mind that I want to give it to as a gift.
LC rating: 
 (amazing book)