The Sunday Post is a weekly meme hosted by Kimba @
Caffeinated Book Reviewer that doesn't have a theme, per se, it's more of a weekly wrap-up. I'm going to use it to tell you about some of the other things I've done this week and give you a sneak peek at what's coming up on the blog next week!
---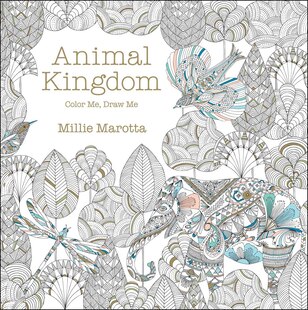 Sunday: Sunday is always a work day for me, so I spent the majority of it just helping customers. Afterwards we always go to my husband's grandmother's house for Sunday dinner, so I got to do some colouring with the cousins in one of the adult colouring books that everyone is so fond of these days.
Monday: After a short day at Job #2 where I got to help a client work on his resume and apply for a job, hubby got to do all the hard work of power-washing the cottage while I went on a nice walk with the dog.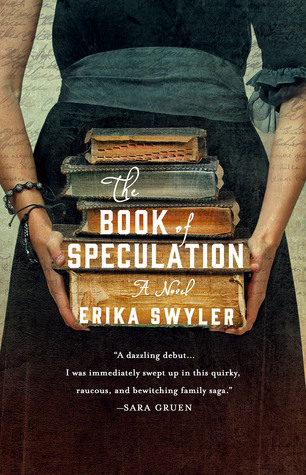 Tuesday: I was really excited for The Book of Speculation by Erika Swyler to come out on Tuesday, but I've been trying to read an ARC of it and can't seem to get into the story. There's just some missing piece that I can't put my finger on. I will continue in my attempts to read it, but I don't know if it's going to happen.
Wednesday: Job #2 sometimes allows me to have some fun with photography and Photoshop. Our summer camp campaign hasn't reached it's goal yet, so I was asked to make something that would grab people's attention. This is what I came up with…
Thursday: I went with a co-worker to a local school to drop off some books for their library. The company we work for did an online survey asking what books should be in every school library. Every store in the country was then sent copies of the Top 10 books (actually more because there are box sets) that were chosen, and were asked to donate the lot to a local school of our choosing. We picked a school in a low-income area of our city, which we have also chosen as our "adopted" school for this year's reading fundraiser.
Friday: I had some time off in the morning, so I did some laundry and watching Scrubs on Netflix before I had to go to work. I probably should have been reading, but I just wasn't feeling it. Instead I decided to take out my crochet hooks and start working on a cozy baby blanket for a coworkers who is preggers… I'll do a pink one later, just in case. 😛
Saturday: Hurray for a day off! Saturdays are the only day that I regularly have off, so I usually try to make plans with a friend. For some reason I didn't plan anything for this week, so instead I stayed home with the dog while the hubby went to finish work at his grandmother's cottage. I kept working on my crocheting, and did a little bit of research for a future blog post.
What to look forward to on the blog this week:
Review: Robot in the Garden by Deborah Install
Top 10 Books I've Read So Far in 2015
Monthly Quotables
Mid-Year Reading Stats
5 books that need a sequel
Monthly Reading Wrap-up