I started June off rather slow. I didn't know what I wanted to read, and since I've taken a break from my reading group there was nothing on my reading schedule that demanded immediate attention. This has resulted in a reading slump which I tried to pull myself out of using a few tricks. You can check them out here.
---
Read
I Kill the Mockingbird by Paul Acampora – Most of the student's in Lucy's class aren't thrilled with their summer reading list, but she and her friends love to read. In a wild attempt to encourage people to read her favourite book (and that of their late English teacher), Lucy, Elena and Michael devise a plan to make To Kill a Mockingbird the hottest book in town by hiding all the copies in libraries and bookstores. But as their plan unfolds, things start spiralling out of their control quickly. (Read more here)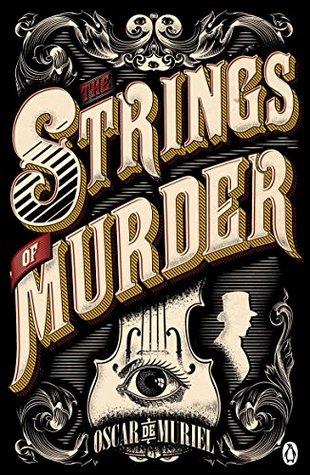 The Strings of Murder by Oscar de Muriel – Set during Jack the Ripper's reign of terror over London, Inspector Frey is tasked with investigating what seems to be a copycat murder in Scotland. To keep the press from causing further chaos, he is placed in the newly created department specializing in the occult and weird, working with Detective 'Nine-Nails' McGray. The unlikely pair must work fast to discover how a violinist was killed while alone in a locked room before another person dies.
Dragonflight by Anne McCaffrey – After 400 years of clear skies, Pern is once again under threat of being destroyed by an alien spore that eats through everything but rock. Dragonriders have been tasked with burning the menace out of the air for countless generations, but after such a long time, no one believes that the threat is real anymore. With so few dragons left, and only a handful of dragonriders who truly believe that danger is imminent, how will they ever be ready in time to face their ancient foe?
Dragonquest by Anne McCaffrey – Tension mounts in the Weyrs as the older generations of dragonriders have become tired of fighting their old enemy, Thread. The alien spores have been raining down on Pern for the last seven years, and everyone is starting to feel the strain. When lost technology is found that could possibly help the dragonriders attack Thread at its source, they must decide what to do with this new information.
The White Dragon by Anne McCaffrey – More information about Pern's past comes to light when the accidental dragonrider, Jaxom (who is also a Lord Holder) become sick while on the Southern continent. The Oldtimer riders and dragons have been causing problems, but the real problem lies with all the unexpected history that has been long forgotten since the first settlers came to the planet.
All the Weyrs of Pern by Anne McCaffrey – Discovered on the Southern Continent, the AI named Aivis begins working with the dragonriders to finally eradicate Pern's skys from the threat of Thread. The weyrs, crafthalls, and holds are thrown into upheaval when some people call to question the knowledge and education that the AI has told them is necessary for their mission to be successful. Many people wonder, what will the dragonriders do if they don't have Thread to fight anymore?
The Golden Compass: The Graphic Novel Vol 1 by Philip Pullman  – I was excited to read this one because I really liked the books, but sadly, the graphic novel fell flat for me. I just didn't think it did a good job developing the story enough for anyone who hasn't read the books. The daemons and other magical phenomena aren't explained at all, which is so much a part of the intricate world building that Pullman put into the books. This is the first of three graphic novels, but I really don't think they will do that well.
Louise Trapeze is Totally 100% Fearless *almost by Micol Ostow – This was an adorably quick read about facing your fears and not letting jealousy mess with you. I decided to share this ARC with the kids at Job #2 just because I thought it had a good message and could be a wonderful addition to their library. I'll have to check out some of the other books in this series, because as you all know, I love a book about the circus.
Still Reading
To Kill a Mockingbird by Harper Lee – This is a book that so many people have read and loved, so I knew that at some point I had to give it a try. I've had a hardcover version of it since Go Set a Watchman was announced, and there's only a couple weeks left before the craziness of that launch happens. I'm sure I'm going to have a tonne of people telling me all about how much they love this book, so to save my sanity, I'm reading it now in hopes that I can speak intelligently about it when the time comes.
My Grandmother Asked Me To Tell You She's Sorry by Fredrik Backman – A little girl who is too smart for her own good is tasked by her dead grandmother to deliver letters to the people in their apartment building. As the girl meets each of her neighbours under these weird circumstances, she learns that her grandmother has been using these people and their pasts as fodder for the bedtime stories that they shared.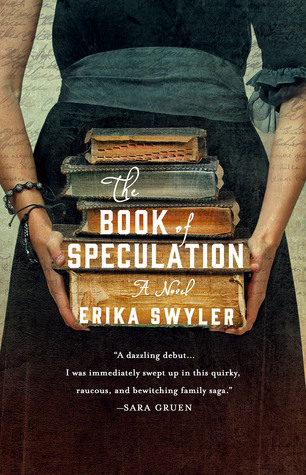 The Book of Speculation by Erika Swyler – I was sure that I was going to like this book, but I'm having a hard time getting into it. There's something about the main character that hasn't captured my interest yet. He just seems so… blah. I haven't made it very far into the story, so hopefully it picks up and I won't want to put it down. It looks like the perfect book for me, so I'm going to persevere.
The Fog Diver by Joel Ross – This is one of my random book choices for the month. It's a pleasure read, so I'm not intensely working towards finishing it. I'll get there eventually.
The Unnaturalists by Tiffany Trent – I don't know when I'm going to finish this book. There are just too many other books taking up my time now.
A Brief History of Diaries: From Pepys to Blogs by Alexandra Johnson – I've had my Kobo with me most days lately, so this one is just my backup book for when batteries die.
Added to TBR Mountain