WWW Wednesdays is a meme about your weekly reading habits that is hosted by Sam @ Taking On A World Of Words
Each week we answer the following three questions:
-What have you recently finished reading?
-What are you currently reading?
-What are you reading next?
---
Finished: The last book I finished was Louise Trapeze is Totally 100% Fearless (*almost) by Micol Ostow, which is a kids book that the wonderful people at Penguin Random House sent my way. It's a cute book about facing your fears and trusting in your friends and family. I've been in a huge reading slump, so literally anything short and easy to read has been getting precedence over the more age appropriate books I have sitting beside the couch.
Currently Reading: I have a problem… I start way too many books. I have a backlog of 'currently reading' books, so here are the two most recent that I have been working on this week:
To Kill a Mockingbird by Harper Lee – I have never read this book, but with Go Set a Watchman coming out in a few weeks I figure I had better get it over with before a tonne of customers come in to wax nostalgic about how this book changed their lives forever. I might just be able to get through it before the 17th if I consentrate hard. Unfortunately, my brain has been a huge pile of mush most days with the summer heat and humidity, so this is going to be interesting.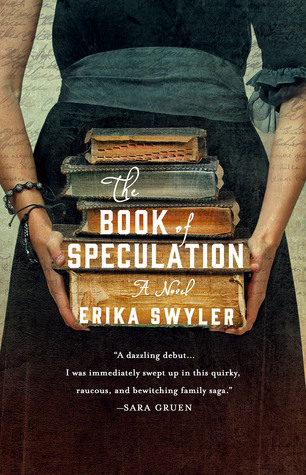 The Book of Speculation by Erika Swyler – I feel like once I get into this book I won't want to put it down, but I haven't reached that point yet. I pick it up, read a bit, then get distracted by something else and forget about it. I've read a few books since I started this one just because I can't seem to connect with any of the characters yet. It's still early days though, so we shall see what happens in the next week.
Next: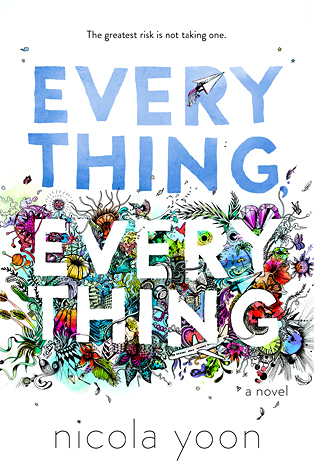 Everything, Everything by Nicola Yoon – I'm pretty sure I'm going to finish this book before any of the books I currently have on the go because I've been waiting for it for a while. I finally got an ARC from Penguin Random House and I am over the moon! Just peaking at the first few chapters has me excited about all the journal entries and other cool inserts that make this book so wonderfully unique. Since I can't wait to read it I hope this one brings me out of my reading slump.
What are you reading this week? Finish any great books? Leave a comment to let me know!