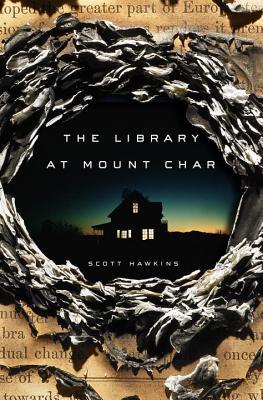 Readers Beware: The Library at Mount Char is intensely confusing at the beginning. I have been reading it off and on for the last couple months and had actually given up on it until my book club decided to read it. At that moment all I could think was "OMG, I'm going to have to try to explain this in a blog!"
Synopsis: Carolyn is not human, although she used to be. Since being adopted by Father, along with a number of other children, she has spent most of her time in the library, where time is more of a concept than a reality. She has been assigned the task of learning every language known to man or beast. The others have their own studies to concentrate on, and no one is allowed to know the secrets of another's catalog. But when Father goes missing they must work together, and reach out to some unlikely allies, to gain access to library that has been barred to them and find out what happened to their guardian.
This book starts to make sense at around Chapter 4. The early chapters seem to have little in common, and the back story of these children is so murky that it's hard to understand what is going on, but if you push beyond those first confusing scenes things will slowly start to make sense. Nothing makes perfect sense until near the very end, but at least you won't be quite so lost.
The book stands alone well enough, but the author has said that there is a possibility of at least one more book. I think that if people give this series a chance we are likely to see a series on par with The Mortal Instruments series. A lot of world building went into this first book, so I can't imagine that the author or publisher would give it up after just one book.
LC rating: 
 (good book)