WWW Wednesdays is a meme about your weekly reading habits that is hosted by Sam @ Taking On A World Of Words
Each week we answer the following three questions:
-What have you recently finished reading?
-What are you currently reading?
-What are you reading next?
---
Finished:
Maplecroft by Cherie Priest – I'm going to classify this one under paranormal horror because you can't tell me that the weird water demon-y things weren't creepy as hell. I liked how the book shifted perspectives each chapter, keeping it fresh and engaging. It allowed me to know more about each of the characters than I could have found out by just a single narrator. It sucks that now I have to wait for the second book to come out, because I'm desperate to know what happened to a bunch of those characters!
Get Well Soon by Julie Halpern – I picked this book up because it looked interesting and I'm always up for a book about teen mental health issues. This one covers a number of issues, including depression, weight loss, and compulsive lying. I wasn't thrilled with the main character, but I think some of the other characters were really interesting. I'm hoping the second book in the series will elaborate on their stories. It wasn't my favourite of the week, but it was pretty good.
Say You Will by Eric Walters – This book was super adorable. The ending was rather predictable, but I still teared up a bit at the end. I kind of wish that I was young enough to be part of the whole promposal thing. Instead I got asked "where's your boyfriend?" by the guy that I had a crush on, which suddenly made me realize that the entire school had assumed I was dating someone all year when in fact I was totally single.
Currently Reading: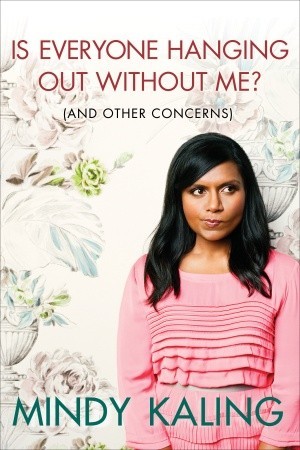 Is Everyone Hanging Out Without Me? by Mindy Kaling – I am never going to finish this book because I am the laziest person in the world. Seriously, tell yourself that you can only listen to an audiobook when you are working out, be as lazy as me, and that equals unfinished books forever. I have no idea where I am in this book because I haven't checked, but I can only assume that I will be reading/listening to it for the next couple of weeks (at the very least). 😛
Next Up: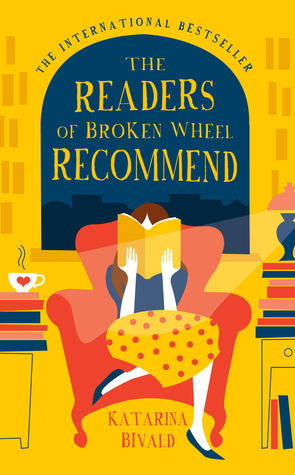 The Readers of Broken Wheel Recommend by Katarina Bivald – I can't wait to read this one any longer. I was thrilled to get a copy from Penguin Random House. They compare this book to The Guernsey Literary Potato Peel Society (which I haven't read) meets Gilmore Girls (which I have watched an unhealthy number of times).