Hurray for another reason to express our love for books!!! Here are a few things to help you celebrate this day on your own blog.
Some Images from the Net:
This slideshow requires JavaScript.
Some New Books About Books (info from Goodreads):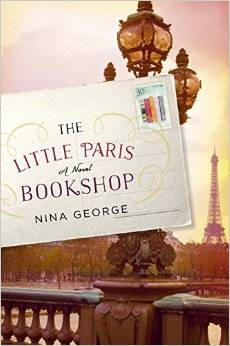 The Little Paris Bookshop by Nina George – Monsieur Perdu calls himself a literary apothecary. From his floating bookstore in a barge on the Seine, he prescribes novels for the hardships of life. Using his intuitive feel for the exact book a reader needs, Perdu mends broken hearts and souls. The only person he can't seem to heal through literature is himself; he's still haunted by heartbreak after his great love disappeared. She left him with only a letter, which he has never opened.
After Perdu is finally tempted to read the letter, he hauls anchor and departs on a mission to the south of France, hoping to make peace with his loss and discover the end of the story. Joined by a bestselling but blocked author and a lovelorn Italian chef, Perdu travels along the country's rivers, dispensing his wisdom and his books, showing that the literary world can take the human soul on a journey to heal itself.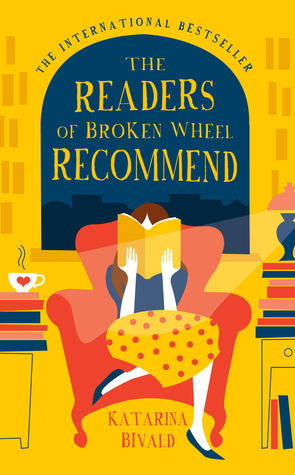 The Readers of Broken Wheel Recommend by Katarina Bivald – Warning: once you let books into your life, the most unexpected things can happen…
This is a book about books. All sorts of books, from Little Women and Harry Potter to Jodi Picoult and Jane Austen, from to Stieg Larsson to Joyce Carol Oates to Proust. It's about the joy and pleasure of books, about learning from and escaping into them, and possibly even hiding behind them. It's about whether or not books are better than real life.
It's also a book about a Swedish girl called Sara, her elderly American penfriend Amy and what happens when you land a very different kind of bookshop in the middle of a town so broken it's almost beyond repair.
Or is it?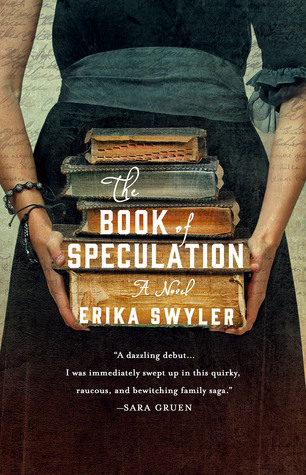 The Book of Speculation by Erika Swyler – Simon Watson, a young librarian, lives alone on the Long Island Sound in his family home, a house perched on the edge of a cliff that is slowly crumbling into the sea. His parents are long dead, his mother having drowned in the water his house overlooks.
One day, Simon receives a mysterious book from an antiquarian bookseller; it has been sent to him because it is inscribed with the name Verona Bonn, Simon's grandmother. Simon must unlock the mysteries of the book, and decode his family history, before fate deals its next deadly hand.