The Sunday Post is a weekly meme hosted by Kimba @
Caffeinated Book Reviewer, so go check out all the other amazing posts that people have written today!

---
Well hellooooo there! Let me update you on all the craziness that has been happening in my life so that we can get back into a regular blog schedule with a fresh slate.
3 Weeks Ago
I started a new job! I'm still working at the bookstore part-time, but now my evenings are spent at a different social service agency. At this new place we are the first point of contact for people in our area who are older or have a disability who wish to stay at home but need assistance. I basically sit at a desk for 4 hours each evening inputting data from the referrals that come in from families, hospitals, and service agencies, and occasionally take a call. No one calls in at night usually, so it's pretty chill in here.
2 Weeks Ago
My first few shifts at the new job were all about orientation, so week 2 is when I actually started the work part of it. There were a lot of files backed up in the system because there wasn't anyone processing files on a regular basis over the last month. The full-time person went on maternity leave early when her baby decided to join us a month before it was expected. So there was a lot to do at the very beginning. Me and the other part-time person who started on the same day plowed through it all and managed to catch up.
Last Week
I finally got around to reading some books again! I decided it was time I finished the Proxy books, so I downloaded Guardian by Alex London. In this one Syd has been set up as a saviour of the people because everyone believes that he is the one who took down the network. He's being hunted by those who want to get everything back online, who think that his death will restart the machine. Luckily his bodyguard, Liam, is around to make sure he is safe… even when Syd would just like to be left alone.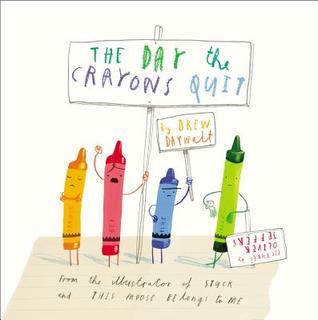 I also read a bunch of kids books at work, because that's kind of what we do. I didn't get to witness Scott's very animated reading of The Day the Crayons Quit by Drew Daywalt, but apparently it was amazing. One of our young customers was so enthralled that she stood there slack-jawed through the whole reading while Scott was none-the-wiser. Our manager watched on, amused by the impromptu storytime session.