Oh hey, November… where did you come from?
I managed to read quite a few books in October thanks in part to my reintroduction to audiobooks. I also went on a bit of a crazy book-buying binge thanks in part to a visit from some local authors who signed their books and then a 50% off sale on Kobo. I'm thinking that I need to start buying a gift card each month that will be the only method of payment I will use. If I have leftovers, that's okay, but otherwise I will stick to only buying what my gift card can cover. I need a stricter book budget in my life.
Read:
Predator's Gold by Philip Reeve – This book was a bit more mature than the last, and the relationship between Hettie and Tom was focused on a lot more. It is set two years after the first book, and I'm a bit sad that we missed following along as they began their own business and learned to be sky merchants. It seems like that would at least merit a short story of its own at the beginning of the new book… or a prologue at the end of the first. Anyway, this one was interesting because we got to find out more about the other cities roaming the countryside, as well as learning more about the Stalkers and how they are built. (Full Review Here)
A Dragon's Guide to the Care and Feeding of Humans by Laurence Yep & Joanne Ryder – I read about this book in a copy of Publisher's Weekly and I knew I had to read it. Winnie and Miss Drake are an adorably mismatched pair, but they compliment each other by being so different. I love all the amazing magical creatures in the book, and hope I can look forward to reading more adventures from these two. I hope that when it comes out in paperback I can order it for my store, because I think it would appeal to a number of my younger customers. (Full Review Here)
The Doldrums by Nicholas Gannon – I was pleasantly surprised while reading this book because most stories about children going on an adventure launch into the story very quickly and with little preamble. There is a lot of setup to this story, but I think that it builds naturally from a story about a kid who wants to live up to his grandparents' greatness into an almost realistic adventure to save them. I really enjoyed all the moments that Archer shared with the many animals that share his home. For long-dead trophies, they sure have a lot to say.
Is Everyone Hanging Out Without Me? by Mindy Kaling – I finally managed to finish this one! I realized that will all my free time at Job#2 that it was the ideal location to listen to audiobooks. Mindy is very funny throughout this book, although my favourite parts were about her life before making it in the entertainment industry. She was a quirky kid with some pretty awesome sounding parents. Her strength of character in the face of peer pressure is admirable. I know I wouldn't have had the courage to do 90% of the things she did in highschool.
Why Not Me? by Mindy Kaling – After enjoying her first book I thought this one might be along the same lines, but this was a big letdown. This book reads like one long name-drop session. Again, I listened to it on audiobook, and I was getting very tired of hearing "my friend, BJ Novak" and "when I worked on The Office" every other sentence. There was one chapter that was just emails back and forth that I probably would have skipped if I was reading the physical book. This one was definitely a huge disappointment.
The Prison Book Club by Ann Walmsley – I borrowed this book from my manager and I'm so glad I did. I love reading books about books, and this one ties in my interest of the prison system here in Canada. The inmates discussed in this book all seem extremely well educated. Some of the insights they had into these books would have made Literature majors in university sit up and take notice. I was really impressed at the amount of research these guys would do to be able to share interesting facts with their fellow book club members.
Still Reading: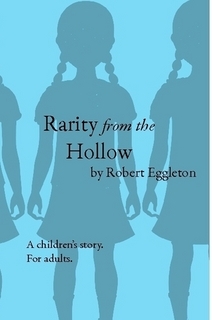 Rarity from the Hollow by Robert Eggleton – I received this as a free ARC from the author in exchange for an honest review. I want to make sure that I do it justice, so I've had to put it off during my reading slump. It's an interesting book that addresses child abuse and neglect through the medium of a science fiction story. This is definitely not a children's book, even though the main character is a child. There is a lot of swearing and many upsetting images throughout the book that may not be for everyone.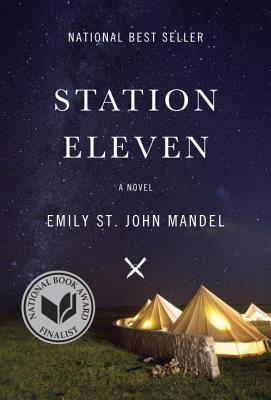 Station Eleven by Emily St. John Mandel – I decided to try listening to this book instead of reading the e-book I have because I could never get beyond the first chapter otherwise. As an audiobook it is pretty good, but I'm still not thrilled with the story. There's just not enough going on to keep my interest. In this case, the multiple viewpoints are detracting from the story for me, because there aren't any characters that I have really connected with.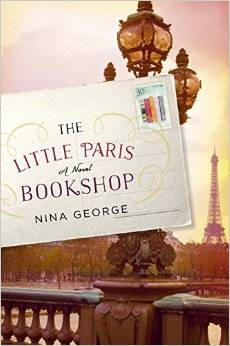 The Little Paris Bookshop by Nina George – I decided to pick this one up again while on the train and I'm happy to say that I'm enjoying the story a bit more. The constant stream of literary titles that were in the beginning of the book has settled down, and now the story seems to have a better flow. The characters are interacting with each other more, learning about each other (which means I get to learn about them too!) and enjoying the adventure they have embarked upon.
At Home: A Short History of Private Life by Bill Bryson – Since I seem to be on a non-fiction kick, this book called to me as I was perusing the Scribd catalog. I'm very much enjoying the interesting facts about the house, and love that it is being read to me by the author. I don't know if I could read this as a physical book though. There's a lot of information being thrown at me, and hearing it is much more enjoyable than just reading a bunch of facts on a page.
Added to TBR Mountain