I forgot to post something yesterday for NaBloPoMo, so I'm going to do two posts today to make up for it. First off, for Sunday Post, let's talk about all the audiobooks I've been sampling this week!
---
My Scribd account is definitely getting a workout with all these audiobooks. I figured out how to find the books listed as Unlimited, so this week I've been checking out anything that appeals to me right now.
At Home by Bill Bryson – I'm about half way through this but gave up because I realized I wasn't paying attention to all the details. I love books about facts, but this one might actually need to be read just so I can look back at lines that I didn't quiet understand.
The Bedwetter by Sarah Silverman – I was alone so it was safe enough to give this NFSW book a try out loud. I've had a few giggles listening to this one. It's narrated by the author, so that's always fun. There have been a few sections that I thought ran on a bit too much, and others that weren't long enough. I'm not totally sure if I'll finish it, but for now I'm enjoying the off-beat humour.
I Suck at Girls by Justine Halpern – I've been on a bit of a humour kick with books, so I thought this one might be a good fit. I only vaguely knew what it was about, but was happy to see that Halpern continued to write about his dad. The swearing in it was a bit too much for me though, so I don't know if I'll come back to it. I'm no prude, but I also think that we can use better word choices.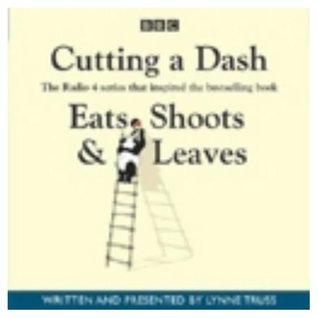 Cutting A Dash (Eats, Shoots & Leaves) by Lynne Truss – I may have a BA in English, but I am definitely not a grammar nerd. I thought this one might be interesting, but was turned off by the fact that it isn't actually the book Eats, Shoots & Leaves… instead it's the radio show that inspired the book. It was still somewhat interesting, but I really don't like listening to talk radio (even when it's out on the street) so I gave up after about half an hour of listening.
---
Don't forget to check out all the other great Sunday Post blogs linked at Caffeinated Book Reviewer's blog.