Top Ten Tuesday is a weekly meme hosted by The Broke and the Bookish. Each week there is a new topic and this week's topic is:
Top Ten 2016 Releases I'm Looking Forward To
(NOTE: All info about these books is taken from Goodreads)
---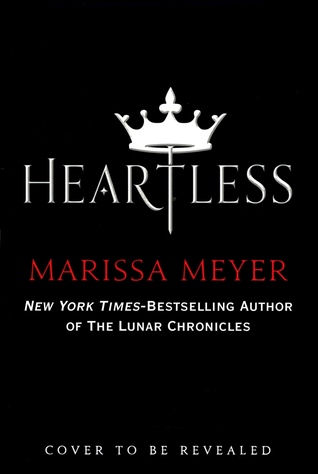 Heartless by Marissa Meyer – Long before she was the terror of Wonderland — the infamous Queen of Hearts — she was just a girl who wanted to fall in love. Catherine may be one of the most desired girls in Wonderland, and a favorite of the yet-unmarried King of Hearts, but her interests lie elsewhere. A talented baker, all she wants is to open a shop with her best friend and supply the Kingdom of Hearts with delectable pastries and confections. But according to her mother, such a goal is unthinkable for the young woman who could be the next Queen.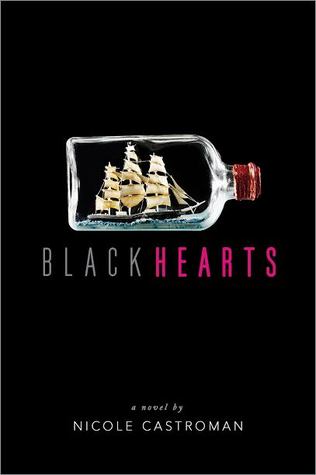 Blackhearts by Nicole Castroman – Blackbeard the pirate was known for striking fear in the hearts of the bravest of sailors. But once he was just a young man who dreamed of leaving his rigid life behind to chase adventure in faraway lands. Nothing could stop him—until he met the one girl who would change everything. Edward "Teach" Drummond, son of one of Bristol's richest merchants, has just returned from a year-long journey on the high seas to find his life in shambles. Betrothed to a girl he doesn't love and sick of the high society he was born into, Teach dreams only of returning to the vast ocean he'd begun to call home. There's just one problem: convincing his father to let him leave and never come back.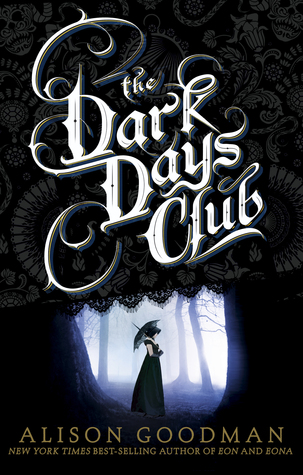 The Dark Days Club by Alison Goodman – London, April 1812. On the eve of eighteen-year-old Lady Helen Wrexhall's presentation to the queen, one of her family's housemaids disappears-and Helen is drawn into the shadows of Regency London. There, she meets Lord Carlston, one of the few who can stop the perpetrators: a cabal of demons infiltrating every level of society. Dare she ask for his help, when his reputation is almost as black as his lingering eyes? And will her intelligence and headstrong curiosity wind up leading them into a death trap?
Unhooked by Lisa Maxwell – For as long as she can remember, Gwendolyn Allister has never had a place to call home—all because her mother believes that monsters are hunting them. Now these delusions have brought them to London, far from the life Gwen had finally started to build for herself. The only saving grace is her best friend, Olivia, who's coming with them for the summer. But when Gwen and Olivia are kidnapped by shadowy creatures and taken to a world of flesh-eating sea hags and dangerous Fey, Gwen realizes her mom might have been sane all along.
All the Birds in the Sky by Charlie Jane Anders – Childhood friends Patricia Delfine and Laurence Armstead didn't expect to see each other again, after parting ways under mysterious circumstances during high school. After all, the development of magical powers and the invention of a two-second time machine could hardly fail to alarm one's peers and families. But now they're both adults, living in the hipster mecca San Francisco, and the planet is falling apart around them. Laurence is an engineering genius who's working with a group that aims to avert catastrophic breakdown through technological intervention into the changing global climate. Patricia is a graduate of Eltisley Maze, the hidden academy for the world's magically gifted, and works with a small band of other magicians to secretly repair the world's every-growing ailments. Little do they realize that something bigger than either of them, something begun years ago in their youth, is determined to bring them together–to either save the world, or plunge it into a new dark ages.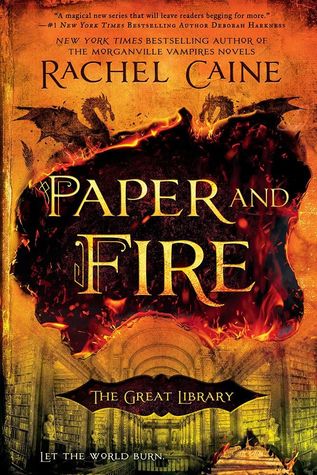 Paper and Fire by Rachel Caine – In Ink and Bone, New York Times bestselling author Rachel Caine introduced a world where knowledge is power, and power corrupts absolutely. Now, she continues the story of those who dare to defy the Great Library—and rewrite history… With an iron fist, The Great Library controls the knowledge of the world, ruthlessly stamping out all rebellion, forbidding the personal ownership of books in the name of the greater good. Jess Brightwell has survived his introduction to the sinister, seductive world of the Library, but serving in its army is nothing like he envisioned. His life and the lives of those he cares for have been altered forever. His best friend is lost, and Morgan, the girl he loves, is locked away in the Iron Tower and doomed to a life apart.

Worlds of Ink and Shadow by Lena Coakley – Charlotte, Branwell, Emily, and Anne. The Brontë siblings have always been inseparable. After all, nothing can bond four siblings quite like life in an isolated parsonage out on the moors. Their vivid imaginations lend them escape from their strict upbringing, actually transporting them into their created worlds: the glittering Verdopolis and the romantic and melancholy Gondal. But at what price? As Branwell begins to slip into madness and the sisters feel their real lives slipping away, they must weigh the cost of their powerful imaginations, even as their characters—the brooding Rogue and dashing Duke of Zamorna—refuse to let them go.
The Gilded Cage by Lucinda Gray – After growing up on a farm in Virginia, Walthingham Hall in England seems like another world to sixteen-year-old Katherine Randolph. Her new life, filled with the splendor of upper-class England in the 1820s, is shattered when her brother mysteriously drowns. Katherine is expected to observe the mourning customs and get on with her life, but she can't accept that her brother's death was an accident. A bitter poacher prowls the estate, and strange visitors threaten the occupants of the house. There's a rumor, too, that a wild animal stalks the woods of Walthingham. Can Katherine retain her sanity long enough to find out the truth? Or will her brother's killer claim her life, too?
Rebel Bully Geek Pariah by Erin Jade Lange – The Rebel: Once popular, Andi is now a dreadlocked, tattooed wild child. The Bully: York torments everyone who crosses his path, especially his younger brother. The Geek: Tired of being bullied, Boston is obsessed with getting into an Ivy League college. The Pariah: Choosing to be invisible has always worked for Sam . . . until tonight. When Andi, York, Boston, and Sam find themselves hiding in the woods after a party gets busted by the cops, they hop into the nearest car they see and take off—the first decision of many in a night that will change their lives forever. By the light of day, these four would never be caught dead together, but when their getaway takes a dangerously unpredictable turn, sticking together could be the only way to survive.
The Book of Dust by Philip Pullman – The Book of Dust will be a companion novel to the His Dark Materials trilogy, and will feature Lyra Belacqua as a main character. Initially, Pullman said that the story will take place two years after the events of Lyra's Oxford and will tie into that book, with Lyra being "about sixteen." He has since said "it might be in two volumes and I think one might take place in the time before His Dark Materials and the other might take place afterwards." The book will also be "about Dust," and will address the lack of positive portrayals of religion in the His Dark Materials books, although it will not be a continuation of the trilogy.
What titles are you looking forward to reading this upcoming year?