I think we all have certain genres and styles that we tend to read more than others. It's like when you ask someone what their favourite music is and they say "I like everything" but then throw in "but I never listen to country". I think a lot of bloggers read YA, which spans a number of different genres, but there are a few areas of the bookstore that we rarely visit.
Here are 5 books that took me out of my comfort zone.
---
Dawn of the Algorithm by Yann Rousselot – I requested this as an ARC because it looked like the one poetry book that I might actually enjoy. Although the theme is still something that I enjoy (sci-fi/fantasy), I am definitely not one to read a poetry book unless assigned by a teacher. I find most poetry to be really awful. I can't appreciate the contemplation of a leaf on the wind or the angst ridden unrequited love of a tween. This book was smart and funny in a way that I didn't know poetry could be. Plus there is some amazing art in it. If you are like me and don't read any poetry, but you like sci-fi/fantasy, you should give this one a try.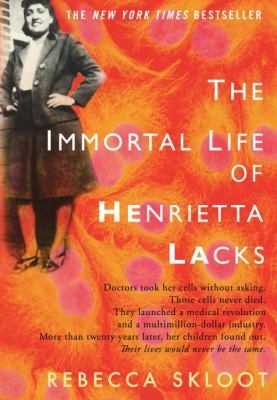 The Immortal Life of Henrietta Lacks by Rebecca Skloot – The cover of this book was what made me have to read it. I was shelving in the science section and after reading the cover text I was hooked. "The doctors took her cells without asking. Those cells never died. They launched a medical revolution and a multimillion-dollar industry. More than twenty years later, her children found out. Their lives would never be the same." This book reads like fiction, but is all real. It's one of those books that book clubs love to read because it's controversial and yet totally relatable. Cancer is a disease that has touched everyone in some way or another, so to read about how these cells have advanced medical science in so many ways, all without the patient's knowledge, is incredible.
Where All Light Tends to Go by David Joy – I read this one for the Indigo Spotlight Committee, which pushed me outside of my comfort zone far more than any other reading challenge I have done before. This is a book that I can appreciate from afar. I personally didn't find it appealing, but I know that it is a book that was very well written and had an interesting story behind it. I don't tend to read or watch anything that is gory in any way, so the opening scene of this book was one that pushed my limits. I persevered though, and can honestly say that this book is one of the better books I read during that time, even if it wasn't the book for me.
Living with a Wild God by Barbara Ehrenreich – I like reading about different religions, but it's more the historical aspects of it that appeal to me. I really don't read current accounts of people finding their faith. I was drawn to this book because this woman is a scientist and was looking at her faith with a scientific eye. I can't say it was an eye-opening account that proves anything one way or another, because I think she might just have been dehydrated when she had her "mystical" episodes, but it was interesting to read how someone could really try to prove or disprove the existence of a deity using real scientific data.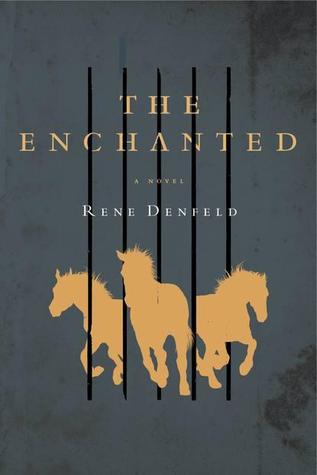 The Enchanted by Rene Denfeld – I don't read books like this… I just don't. I have nothing against books like this… I just don't usually find myself drawn to them. It was the cover that made me first want to check this book out, and when I did I found myself loving the unreliable narrator. I was so curious about who he was, what the golden horses really were, and how the whole plot was going to tie together, that I just flew through this book. I'm usually not one for overly metaphorical writing, but this book was so intriguing and beautifully written that I found myself considering it an all-time favourite.
What books have you read that took you out of your comfort zone? Are they new favorites, or will you never venture out again?