As a bookseller I get to recommend books to people all the time, which is good because otherwise I'd probably be annoying my friends by constantly shoving books at them. Throughout the day I find myself going back to certain books over and over again, because they just fit for so many readers. Here are my top 5 recommendations that I can't seem to stop giving to people.
---
Before I Go to Sleep
by S.J. Watson – I recommend this book to people who are looking for a good psychological thriller that isn't difficult to read and will keep them turning the page. I don't usually read books like this, but it was presented at a publisher preview and their pitch was just so good I had to find out how the story would unfold.
Synopsis: "As I sleep, my mind will erase everything I did today. I will wake up tomorrow as I did this morning. Thinking I'm still a child. Thinking I have a whole lifetime of choice ahead of me. . . ."
Memories define us.
So what if you lost yours every time you went to sleep?
Your name, your identity, your past, even the people you love—all forgotten overnight.
And the one person you trust may be telling you only half the story.
Welcome to Christine's life.
I'd Tell You I Love You, But Then I'd Have to Kill You (Gallagher Girls, #1)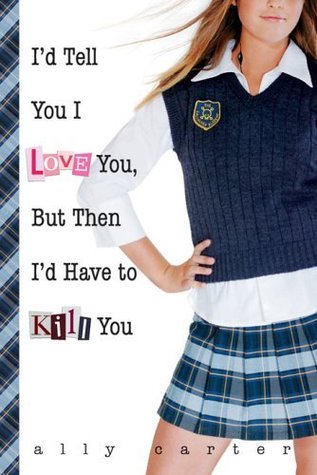 by Ally Carter – We get a lot of people looking for age appropriate books for their tweens who really want to read something from the YA section of the store but who aren't mature enough to handle the level of romance and violence that seems to be popular these days. I like to recommend these because there's still a bunch of action and some kick butt female characters, but nothing that a parent is going to come back at me for.
Synopsis: Cammie Morgan is a student at the Gallagher Academy for Exceptional Young Women, a fairly typical all-girls school-that is, if every school taught advanced martial arts in PE and the latest in chemical warfare in science, and students received extra credit for breaking CIA codes in computer class. The Gallagher Academy might claim to be a school for geniuses but it's really a school for spies. Even though Cammie is fluent in fourteen languages and capable of killing a man in seven different ways, she has no idea what to do when she meets an ordinary boy who thinks she's an ordinary girl. Sure, she can tap his phone, hack into his computer, or track him through town with the skill of a real "pavement artist"-but can she maneuver a relationship with someone who can never know the truth about her?
Birthmarked (Birthmarked, #1) by Caragh M. O'Brien – Whenever I'm in the Teen section of the store there's usually someone who asks for a new dystopian series now that they have read all the popular stuff. This is one of those series that I don't think many people know about, so it's almost always a hit with the customers.
Synopsis: In the future, in a world baked dry by the harsh sun, there are those who live inside the walled Enclave and those, like sixteen-year-old Gaia Stone, who live outside. Following in her mother's footsteps Gaia has become a midwife, delivering babies in the world outside the wall and handing a quota over to be "advanced" into the privileged society of the Enclave. Gaia has always believed this is her duty, until the night her mother and father are arrested by the very people they so loyally serve. Now Gaia is forced to question everything she has been taught, but her choice is simple: enter the world of the Enclave to rescue her parents, or die trying.
The Mysterious Benedict Society (The Mysterious Benedict Society, #1)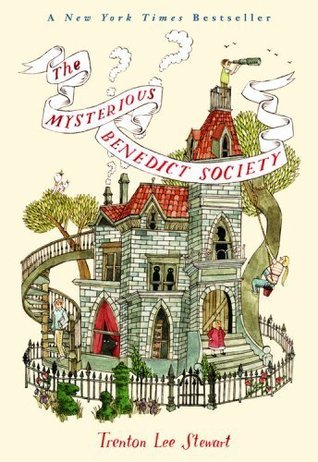 by Trenton Lee Stewart – I get a lot of parents who ask for books for their boys who aren't interested in a lot of action or violence, but who also don't really like fantasy or science fiction, so these are the books I suggest. These are written in the new classic style, and remind me a bit of the Series of Unfortunate Events books without all the sadness.
Synopsis: "Are you a gifted child looking for special opportunities?" ad attracts dozens for mind-bending tests readers may try. Only two boys and two girls succeed for a secret mission, undercover and underground into hidden tunnels. At the Learning Institute for the Very Enlightened, the only rule is – there are no rules.
The Way of Shadows (Night Angel, #1)
by Brent Weeks – Our store is near a college that has one of the best film and animation courses in the world, so we get a lot of 20-something nerdy/artsy types coming in looking for a new fantasy series. Most have read Robert Jordan, Brandon Sanderson, Patrick Rothfuss and the like, but many have never heard of Brent Weeks. I love introducing them to this series because they always come back to tell me how much they enjoyed it and "OMG, WHAT DO I READ NEXT?"
Synopsis: For Durzo Blint, assassination is an art-and he is the city's most accomplished artist.
For Azoth, survival is precarious. Something you never take for granted. As a guild rat, he's grown up in the slums, and learned to judge people quickly – and to take risks. Risks like apprenticing himself to Durzo Blint.
But to be accepted, Azoth must turn his back on his old life and embrace a new identity and name. As Kylar Stern, he must learn to navigate the assassins' world of dangerous politics and strange magics – and cultivate a flair for death.
---
Do you like 5 Books Friday? If you want to participate, here's a list of the upcoming topics that I'll be writing about! Leave a link to your post in the comments, and if enough people join I can make this a real linkup!