I have come to realize that I need to take some time after finishing a book before I can really rate them with any objectivity. Coming off the high of finishing a book tends to colour my judgement and often books will end up getting a better rating than they should have. At the same time, there are books that I have read that weren't favourites at the time but after some time away continue to stick with me. These books obviously deserve further consideration and may even become belated favourites.
---
Better
Where All Light Tends to Go by David Joy – I didn't really understand this book when I read it. It took discussion with my peers and time away before I came to appreciate it more. I was so focused on the drugs and violence in the book and couldn't really see the story for what it was. I don't read books like this often, so it was hard for me to find something in it that spoke to me. I've since realized that just because I didn't get it at the time doesn't mean that it was a bad book, I just needed time to process.
Boo by Neil Smith – I originally thought that this book was written for teens, so all my opinions and thoughts surrounding it were coloured by that belief. It wasn't until after I published a review about it that I realized my mistake. Rethinking a book based on the intended audience can make a huge difference, because when I realized that it wasn't YA all the problems I had with the book became irrelevant. I liked the characters, I liked the story, I liked the writing… I just didn't think that it was a good fit for a younger audience. This taught me to double check the actual audience instead of just assuming I knew who a book was written for.
The Library at Mount Char by Scott Hawkins – The turnaround for this book actually happened after giving it a second chance. I had attempted to read it when I got a digital ARC from Netgalley, but the first few chapters were so confusing and weird that I wrote it off as a lost cause. I was sure it wasn't a book I was going to enjoy. Then I had to read it for work and was dreading trying again, but I did it, and WOW, I'm so glad I did. This book needs to come with a warning label or something that you need to get through the first few confusing chapters before finding the amazing story within. It all makes sense in the end.
Blackout: Remembering the Things I Drank to Forget by
Sarah Hepola – This is a book that I really didn't like when I read it. I usually enjoy biographies like this, but I was really put off by the author. It wasn't until I noticed that her story kept nagging at me, and that it had stuck with me so profoundly, that I realized that I needed to rethink my initial review. This isn't a comfortable book to read, but it's one that I'm glad I had the opportunity to experience. It definitely didn't deserve the initial reaction I had to it.
Wuthering Heights by Emily Brontë – I had to read this book in highschool and hated it. It's one of those books that continually comes to mind when I think about the futility of forcing students to read something they aren't ready for. I just wasn't able to wrap my head around the idea that cousins often married each other during that time. The disgust I felt was a huge sticking point for me and completely overtook any other feelings about the writing and story. Now that I'm more mature, have read a wider variety of books, and have some more cultural context under my belt, I feel like I didn't give this book enough of a chance.
Worse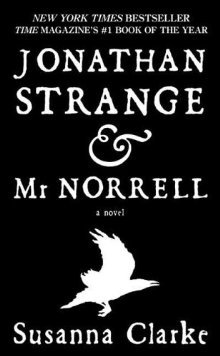 Jonathan Strange & Mr Norrell by Susanna Collins – I really loved this book the first time around, but when I tried to reread it recently I couldn't get into the story at all. I figured that maybe I just wasn't up for a long fantasy read, so I tried to watch the BBC miniseries that came out last year and even that didn't give me the same thrill that I expected. I think this is one of those books that I could only truly enjoy once. It's something different and new, which is why I think I loved it so much the first time. Having read it once though, the story loses it's appeal because I didn't really care for any of the characters in a way that would keep me coming back for more.
T
he Belgariad by David Eddings – I loved this whole series as a kid, and I still do in a nostalgic way, but I can freely admit that they are not the best fantasy novels I have ever read. They follow the very formulaic "young boy finds out he has a secret past that will change the world and now he has to go on an adventure with an old wizard to retrieve something that has been stolen by the bad buy" plot line that many fantasy authors have written. There are still some amazing characters and subplots in this series, but I now know that it isn't the perfect example of fantasy writing I once thought it was.
The Extraordinary Journey of the Fakir Who Got Trapped in an IKEA Wardrobe by Romain Puértolas – I had a lot of fun reading this book, but there were some problem areas for me even when reading it the first time. As I've had time to think about it, I realized that I probably liked it as much as I did at the time because I had just come off the high of reading The 100-Year-Old Man Who Climbed Out the Window and Disappeared. This story was so similar that I just sort of lumped the love together, without really thinking about the things I didn't enjoy about this book.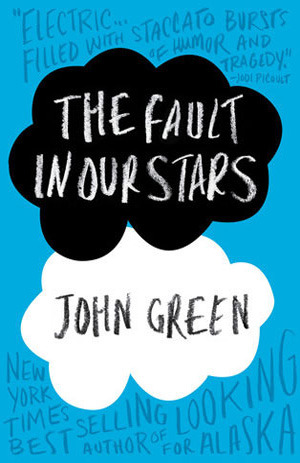 The Fault in Our Stars by John Green – Put down the pitchforks! Is anyone still with me? Haha… I know this one is going to ruffle a few feathers, but honestly, I've now experienced this book in both written and audio form and I can honestly say that it didn't hold up after multiple readings. Maybe it's because TFIOS was one of my first forays into the contemporary YA genre, but after reading a few more books in the same genre, and finding characters who actually spoke and acted their age (no teenager, no matter how smart, talks like Hazel and Augustus), it became harder for me to believe the story and the characters.
Dead Until Dark (Sookie Stackhouse, #1) by Charlaine Harris – I'm slightly ashamed to admit that I have read almost every book this author has written. I started the Sookie Stackhouse series on a whim and plowed through each book that had been published at the time. Then I started hunting down her other works because I needed more. Now I realize that it was just mindless fun reading (which isn't a bad thing), but at the time I was sure they were amazing. When I finally had to wait for a new book to come out I realized that I didn't care if I knew what happened to the characters or not. The shine was off the apple, I guess.
---
Top Ten Tuesday is a weekly meme hosted by The Broke and the Bookish