November… well, I tried to post every day for NaBloPoMo but that didn't happen. I did manage to read a few books though, so I'm calling this month a win. I need to write some reviews for a few of these still. I'm definitely happy about rediscovering audiobooks. It's so nice to be able to sit at work, doing all the random data entry that I need to do, and still be able to say I read a book. Sure, I miss things now and then, but it's far preferable to not reading at all for weeks on end. I just need to find the right audiobooks for me now.
---
Finished: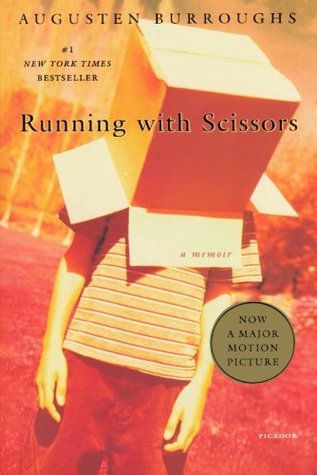 Running with Scissors by Augusten Burroughs – I listened to this audiobook one Sunday while at work and found it to be an interesting, if dark, memoir of a traumatized youth. Augusten went through a lot, and I'm actually surprised that it reached the level of dysfunction that it did with so many people involved. At some point you would have expected someone else to step in and call fowl on all the craziness, but he made it to early adulthood before things finally started to become somewhat normal in his life.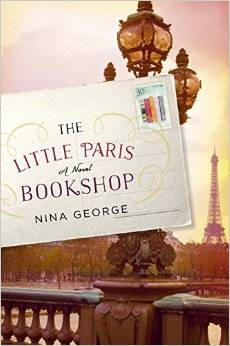 The Little Paris Bookshop by Nina George – I finished! This was a wonderful love story with many twists and turns, which also appealed to my love of books. The main character in the book has lost the love of his life, and is still in morning 20 years later. He owns a book barge where he dispenses books like prescriptions to the people of his town. I'm sure you can all see why I loved this book. It may have taken me a while to finish it, but it was so worth the wait. There are a few interesting endings to this book, and I was curious about where the author was going as we continued beyond what I thought would be a natural ending to the story. You can read my review about it: HERE
Menagerie by Rachel Vincent – I flew through this book in one day. I started it on my lunch break one afternoon and was loath to put it down when I had to go back to work. I loved all the interesting mythological creatures, some of which I didn't even know about it. I had no idea where this book was going, and was rather surprised when I realized that it was written as an alternate-history paranormal-fantasy hybrid. I really hope that I'm not imagining that this is going to be a series. There are so many story lines that still need to be wrapped up, and I need to know what happens to some of the characters that only just start to get a voice toward the end of the book. Read my review: HERE
The Spiritglass Charade by Colleen Gleason – Although I still have a bit of trouble figuring out which main character is currently narrating in any given chapter, I really do like these books. I wrote a bit more about this in a review earlier in the month, but I think that as the story progresses and the characters come into themselves their voices will become more distinct. You start to see it a bit at the end of this book. These books are such an interesting mix of paranormal fantasy and steampunk. I look forward to reading the rest of the series. Read my review: HERE
The Chess Queen Enigma by Colleen Gleason – There was a lot happening in this book, and unfortunately we still have the problem of voice for the two narrators. This book had more of a thriller flair to it than previous books. This felt a little like reading a YA version of a Dan Brown novel with all the political intrigue and mysterious items that can unlock history. There were some great twists near the end that I wasn't expecting, although I probably should have. I'm glad that some of the important plot lines seem to be wrapping up, although I'm curious why it happened in book 3 when there are still 2 books to go. I guess we will see….
Still Reading:
Added to TBR Mountain: