I'm constantly adding new books to my TBR list, so I'm going to share my latest additions with you so I'm not the only one checking out these amazing books. 😉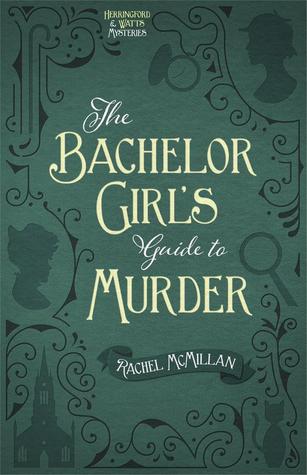 Synopsis: In 1910 Toronto, while other bachelor girls perfect their domestic skills and find husbands, two friends perfect their sleuthing skills and find a murderer.
Inspired by their fascination with all things Sherlock Holmes, best friends and flatmates Merinda and Jem launch a consulting detective business. The deaths of young Irish women lead Merinda and Jem deeper into the mire of the city's underbelly, where the high hopes of those dreaming to make a new life in Canada are met with prejudice and squalor.
While searching for answers, donning disguises, and sneaking around where no proper ladies would ever go, they pair with Jasper Forth, a police constable, and Ray DeLuca, a reporter in whom Jem takes a more than professional interest. Merinda could well be Toronto's premiere consulting detective, and Jem may just find a way to put her bachelor girlhood behind her forever–if they can stay alive long enough to do so. (from Goodreads)
Why I want to read it: A Sherlockian-esque novel set in Toronto with kick-butt female characters!?!?! How could I not read this book? The premise reminds me of the Stoker & Holmes YA series by Colleen Gleason that I read last year, but the local aspect definitely is a huge appeal. It will be a lot of fun to try to place some of the historical buildings/settings that the author has written about.
---
Wishlist Wednesday is a blog hop meme hosted by Pen to Paper.