Last week's TTT definitely added to my TBR list, so thanks for that all you lovely bloggers! Haha! After spending most of 2018 reading only one type of book, I think it's time for me to branch out a little. I haven't read much sci-fi or fantasy lately, so this list really seems to reflect my underlying desire to break the cycle of cozy mysteries.
---
The Mermaid by Christina Henry
Why I Want to Read It: I have been looking at this book at work for ages but finally decided to add it to my TBR list after seeing it on a bunch of bloggers TTT lists from last year. I want to get all the UK versions of this author's books though, since so many of the US covers aren't as pretty. This retelling of 'The Little Mermaid' is extra interesting to me because it's also set in P.T. Barnum's American Museum.
Fierce Fairytales: Poems and Stories to Stir Your Soul by Nikita Gill
Why I Want to Read It: This is another one that I saw on a bunch of posts from last week. These modern makeovers of classic fairytales are right up my alley. I can't wait to get my hands on this one. Plus it's illustrated!
An Assassin's Guide to Love and Treason by Virginia Boecker
Why I Want to Read It: Oh, young adult historical spy novels, what would I do without you? There is cross dressing, Shakespeare, religious intolerance, and of course, a plot against the queen! What isn't there to love?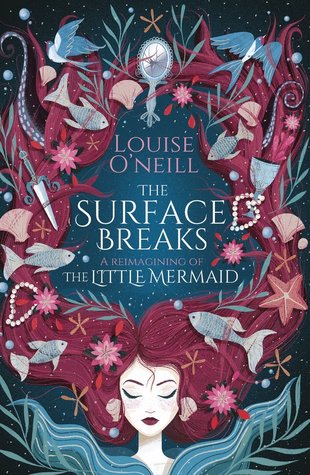 The Surface Breaks by Louise O'Neill
Why I Want to Read It: My interests seem to have been caught by fairytale retellings lately… especially The Little Mermaid. This is another feminist take on a classic story that I hope can upend the usual "beautiful princess gets saved by a man because she is obviously incapable of thinking these things out on her own" plot line.
P.S. I Miss You by Jen Petro-Roy
Why I Want to Read It: Epistolary novel! Enough said! This middle-grade novel is about a girl who's questioning her sexual orientation who writes letters to her sister, who was sent away from their strict Catholic home after becoming pregnant. I'm so intrigued!
A Big Ship at the Edge of the Universe (The Salvagers #1) by Alex White
Why I Want to Read It: I'm very interested by this duo of female space adventurers. I haven't read many YA sci-fi novels, probably because I have high expectations after reading some truly amazing adult science fiction. I'm looking forward to a fast-paced, swashbuckling, space opera with some truly kick butt characters.
The Affair of the Mysterious Letter by Alexis Hall
Why I Want to Read It: This sounds like a really crazy Sherlockian fantasy story that could be amazing or awful… I'm not sure what to expect yet! I have read some truly weird takes on the Sherlock character, but few of them are women. Ms. Shaharazad Haas sounds like a thoroughly interesting character.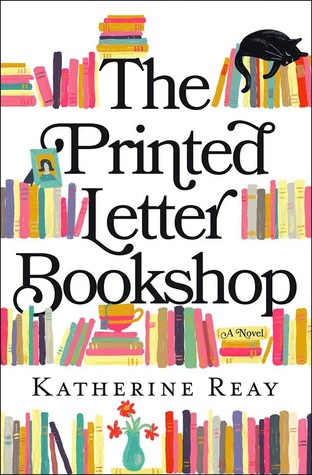 The Printed Letter Bookshop by Katherine Reay
Why I Want to Read It: Books about bookstores are another one of my weird obsessions, so of course I have to give this one a try. I'm not totally sure that this is a story that I will be particularly interested in because it doesn't have a mystery or romantic spin as far as I can tell, but the characters sound interesting enough that it might work out.
The Beast's Heart by Leife Shallcross
Why I Want to Read It: Recently my boss told one of our new staff that I needed to see this book. He was very confused about why it was such a big deal. LOL. I had to explain that covers like this, along with a Beauty and the Beast retelling, basically means that I will be throwing my wallet at them as soon as possible.
The Diary of a Bookseller by Shaun Bythell
Why I Want to Read It: This is the only non-fiction book on my list. I love reading books about people who care about books as much as I do. I'm always curious how other booksellers handle all the trials and tribulations of our profession. We get asked the weirdest things, and encounter the most unique people, and it's always so fun to read and share the stories.
---
Top Ten Tuesday is a weekly meme hosted by That Artsy Reader Girl. Each week a new Top Ten list for anyone to answer. Just add a link to them on your post, and add your name to the weekly linky!